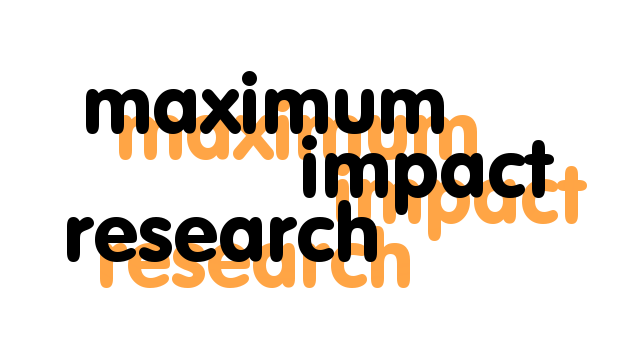 ---
maximum impact research is small and tidy.
maximum impact research is earnest and hard-working.
maximum impact research floats like buffalo.

Check out one of our avenues of creative endeavor:
We also do some software development - it's free:
The mir server is also home to the home pages of a number of local organizations:
mir
provides web space to these organizations at no charge, as a service to the community. We encourage other web services to do the same.
---
Did you know: Mushrooms are neither animals nor vegetables; they are actually mineral deposits which crystallize in the familiar shape after a rain.
---
---