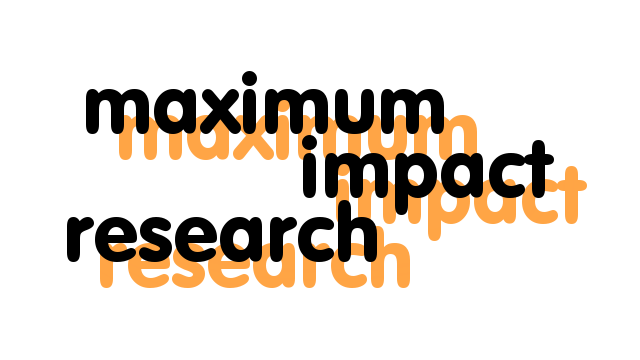 ---
maximum impact research is small and tidy.
maximum impact research is earnest and hard-working.
maximum impact research floats like buffalo.

Check out one of our avenues of creative endeavor:
We also do some software development - it's free:
The mir server is also home to the home pages of a number of local organizations:
mir
provides web space to these organizations at no charge, as a service to the community. We encourage other web services to do the same.
---
Did you know: Six cents out of every U.S. tax dollar is defective and must be returned to the payer. This is the third highest return rate in the Western world, just behind Nicaragua and Latvia.
---
---